Corpse Run 464: Party!
on
November 3rd, 2014
at
12:01 am
LIVESTREAM UPDATE:
The next livestream will be this Friday, November 7th at 7pm est!  We'll be playing the fourth case of Phoenix Wright: Ace Attorney, which is the finale of that game's arc!  (yes, there is a fifth trial, but that was added in for the DS version, we'll do that one the week after!)
See you then!
END LIVESTREAM UPDATE!
Quick note for the Third Annual Corpse Run Halloween Costume Contest: to those of you who've sent me submissions, I wanted to let you know I have received them (haven't responded yet due to being out late on Saturday and either sleeping/working on Sunday)!  I'll contact you guys tomorrow, and thanks for entering!
To anyone that still wants to enter, today is the last day!  Send a photo of your costume to [email protected] to enter!
Those of who watching last Friday's stream might remember that I ordered some pizza while streaming.  I was also wearing my costume for the stream, which I kind of forgot about when the pizza arrived.
The delivery guy noticed I was dressed up, but I felt like it would be weird of me to say that I was in costume on Halloween, ordering pizza, but totally alone in my apartment.
As for that costume, by the way… HERE COMES JUSTICE: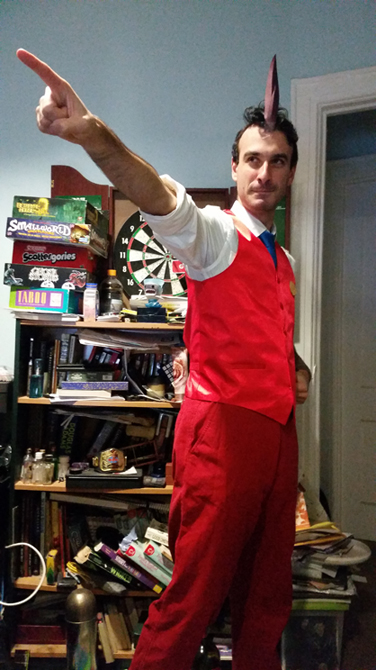 I AM APOLLO JUSTICE AND I'M FINE!